Hempel Acquires Blome International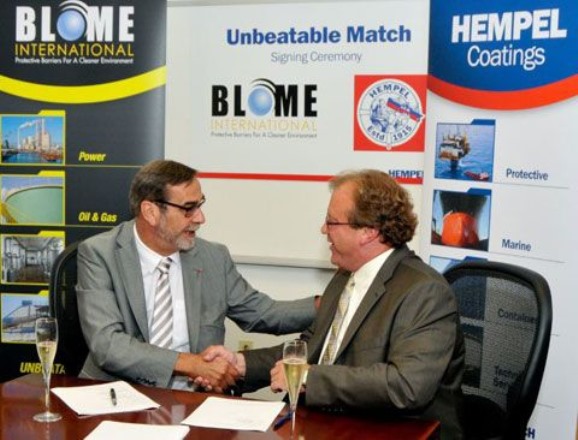 With the acquisition of US-based protective linings and coatings manufacturer, Blome International, Hempel USA takes a step towards achieving its strategic goal: to quadruple the protective coatings business.
Danish-based Hempel announced today the acquisition of Blome International through its US based affiliate, Hempel (USA), Inc. This deal is a significant move in achieving the protective growth in the US outlined in Hempel's current growth strategy.
The Protective segment in the US represents a significant part of the coatings market and is expected to continue growing; therefore, the acquisition of a company well positioned within the protective market is an important part of Hempel USA's strategy.
"Blome International fits perfectly with our aggressive plan to continue to gr buy pill ow the Oil & Gas, Food & Beverage and Power Segments in North America. Blome International has a solid reputation in the market, a very dedicated and experienced staff and innovative coating solutions" says Lars Johansen, Hempel Group Vice President, Americas.
"The acquisition will not change Blome International's brand identities and Hempel USA will continue to carry out Blome International's existing objectives in North America," says Malcolm Kerr, Hempel Sales Director for North America. "Beyond products, Blome's unrivalled commitment to excellent customer service makes them very attractive and we will not change this in any way."
Blome International's management is excited about the acquisition. Steve Blome, Chief Executive Officer of Blome International, believes that, "With Hempel USA we have succeeded in finding the perfect new owner. There is no doubt that Hempel and its employees are the right choice to take Blome International to the next level." For further information, please contact:
Hempel USA
Malcolm Kerr : (936) 523 5418 or make@hempel.com
Blome International
Steve Blome: (636) 379 9119 or steve@blome.com
Mas Noticias